Barcode Label Maker Software (Corporate) Screenshots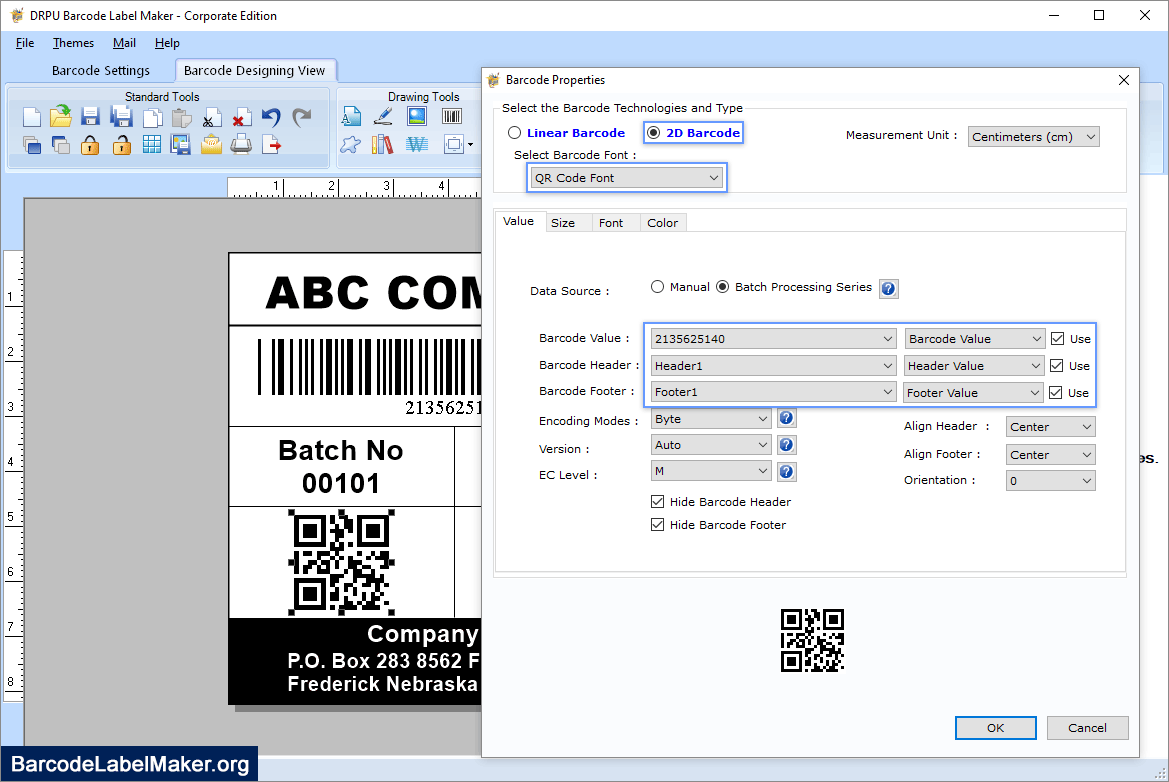 Go to Barcode Designing View and use Barcode Properties for making barcode images as shown in above screenshot.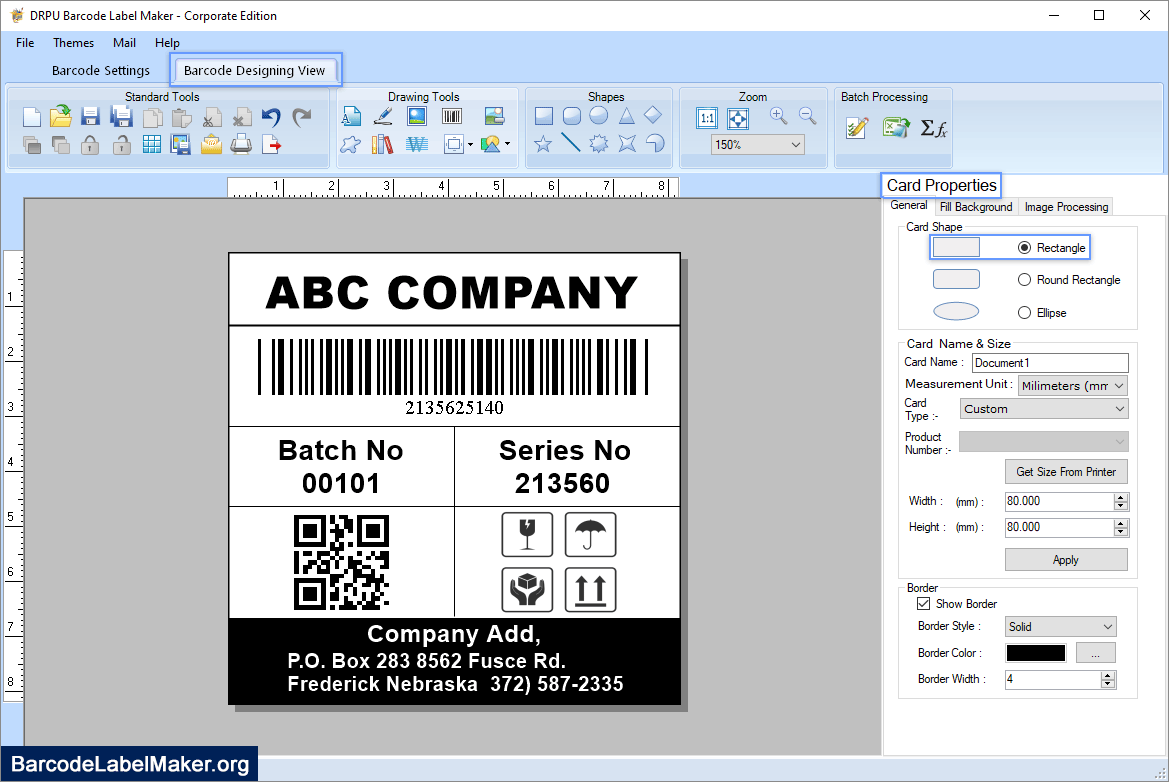 By using Card Properties you can specify card shape, background color, card name, border color etc.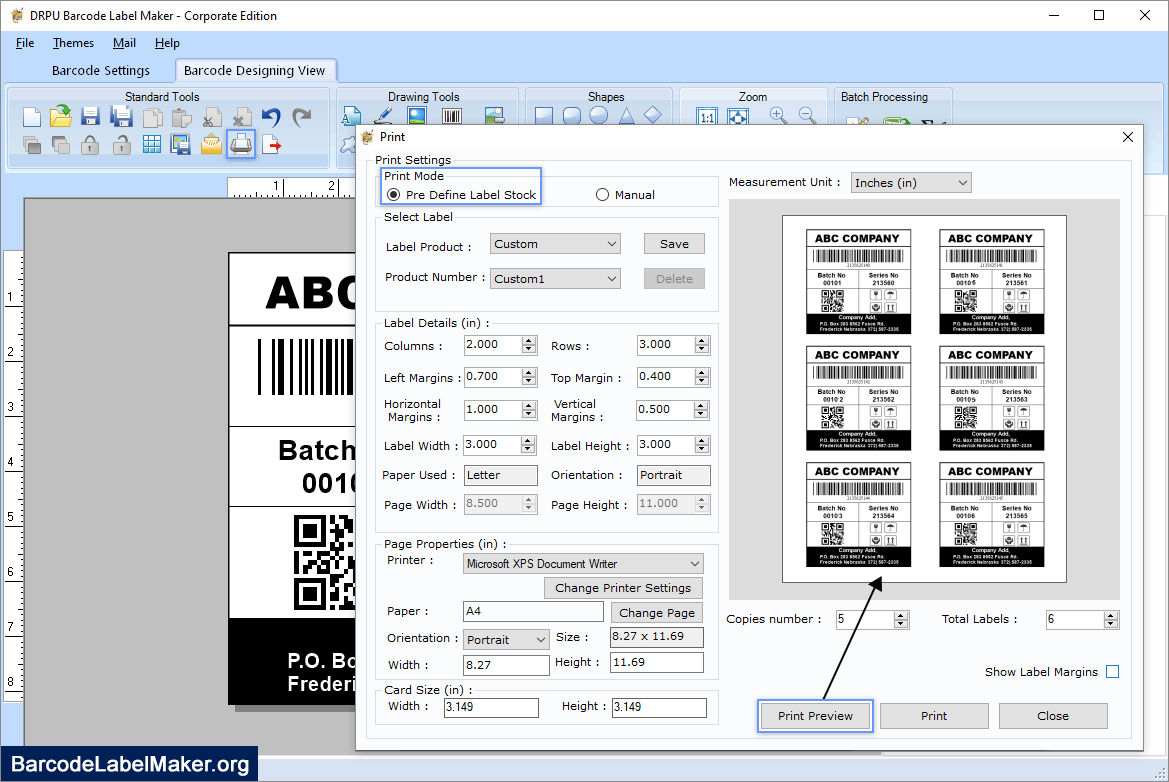 Finally click on Print button to print designed barcode images accordingly.
In case of pre define label stock mode, we provide different pre define label products to print barcode labels, images, coupons etc.
Check it out supported pre define products:
Ace Label, A-ONE , APLI, Avery A4 , Avery US Letter, Compu Label, Formtec, Herlitz PBS AG, Herma, Hisago, Lorenz Bell, May + Spies, MACtac Starliner Label, Office Depot, Sigel GmbH, TANEX, Tico, Tower and Unistat.