ID Card Maker Software
Now craft your preferred style ID cards using ID cards maker software, integrated with a technically advanced and creative platform to create professional looking ID cards in the simplest and the most convenient manner. ID cards maker software is devised with a specialized platform to fabricate premium quality ID cards, ID badges, logos etc using superior image designing tools including Pencil, Text, Line, Picture, Rectangle, Ellipse, Barcode and many more.
With the flexibility to add pictures, text and barcode value as required, software is cherished as the excellent tool to create business as well as personal ID cards within an easy graphical interface. Student Id cards, faculty ID cards, company Id badges, security ID cards, visiting badges etc can easily be given a customized appearance as desired by the user, without need of approaching for help from IT professionals.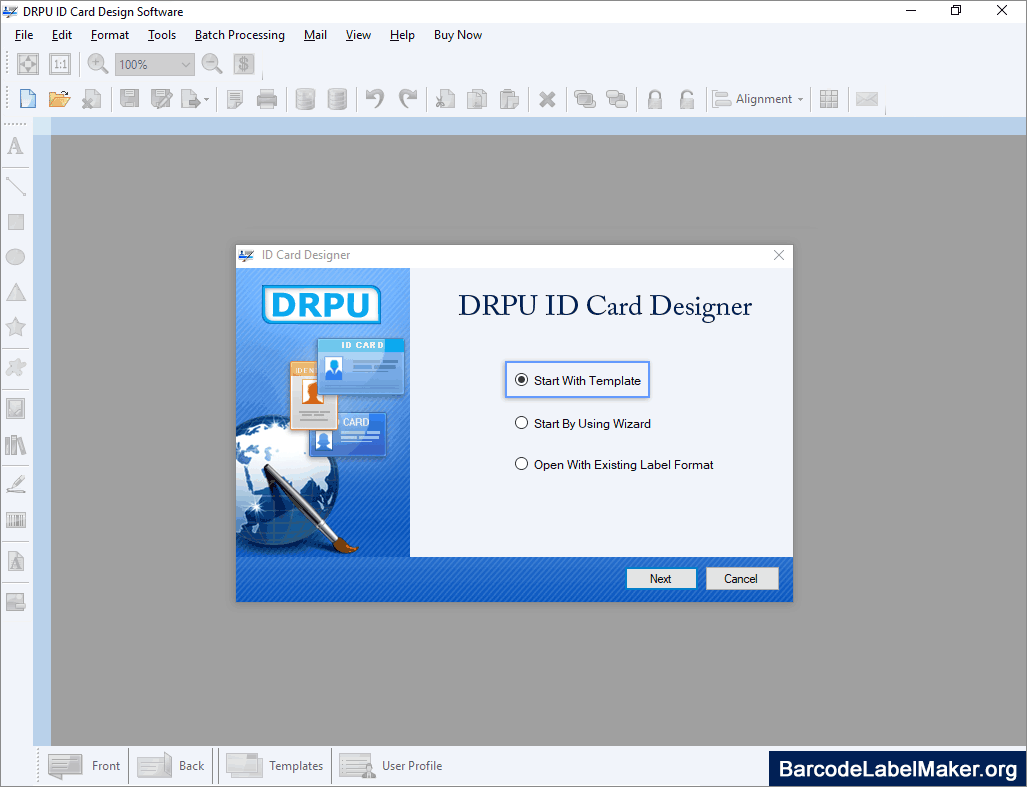 Choose any one option among Template, open with existing Label Format or wizard.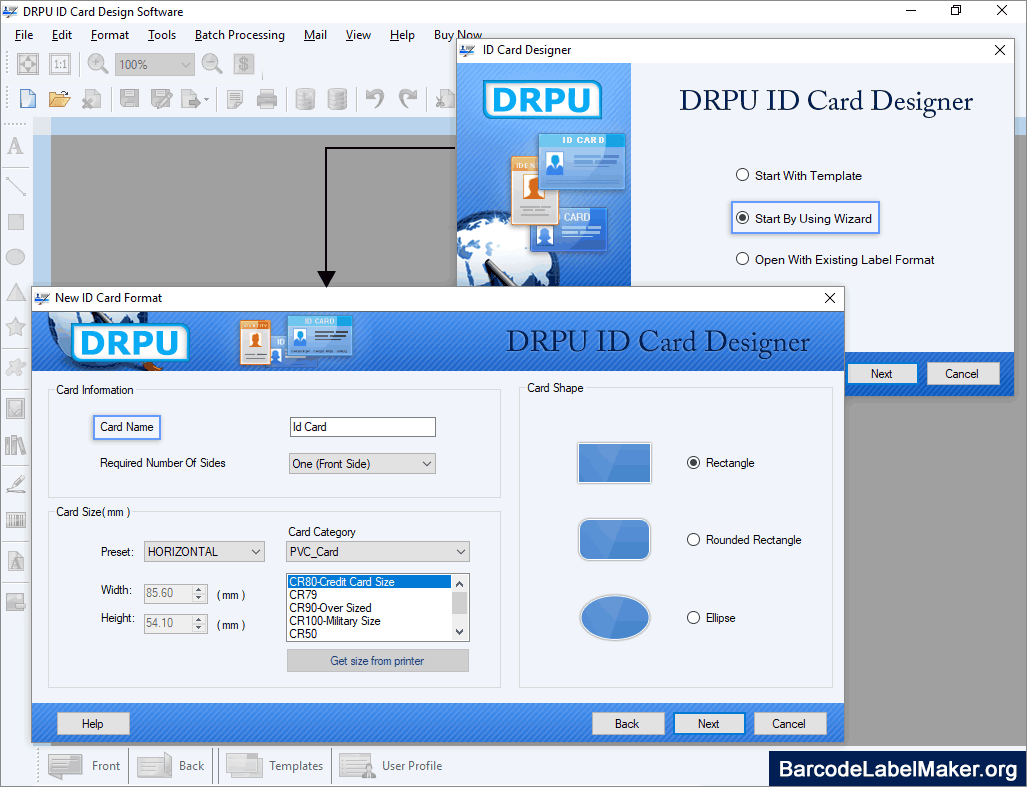 Choose Card Shape, Card Size as per your requirements.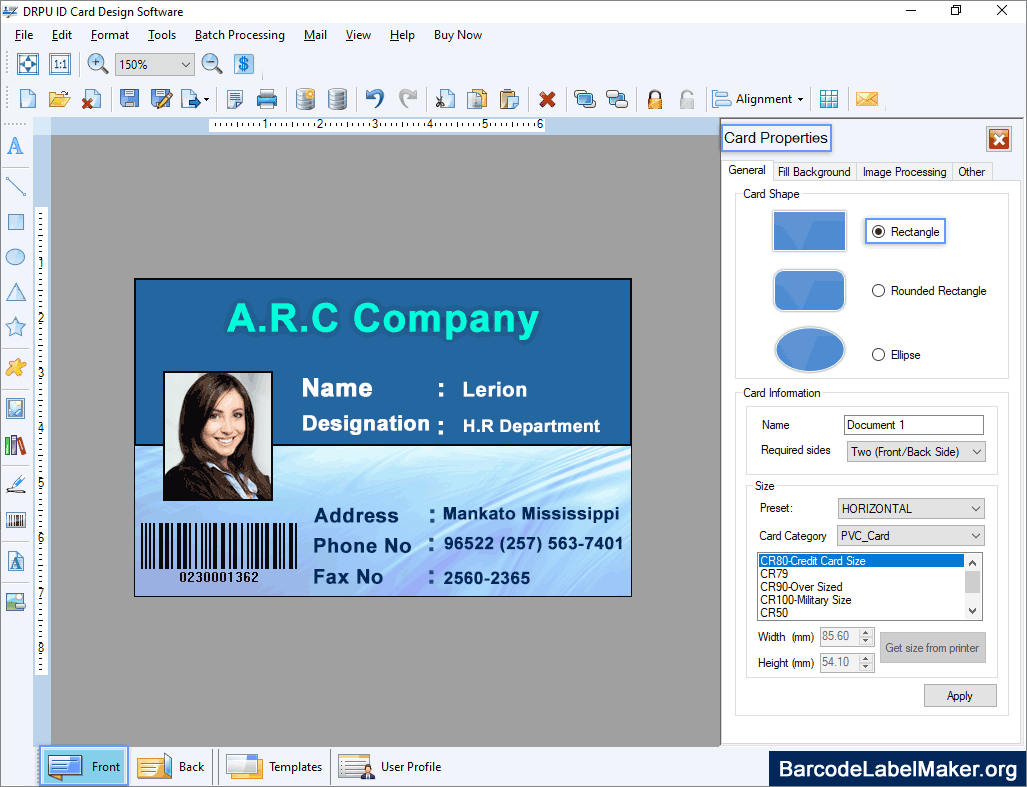 Here, you can see your designed ID Card with Front view.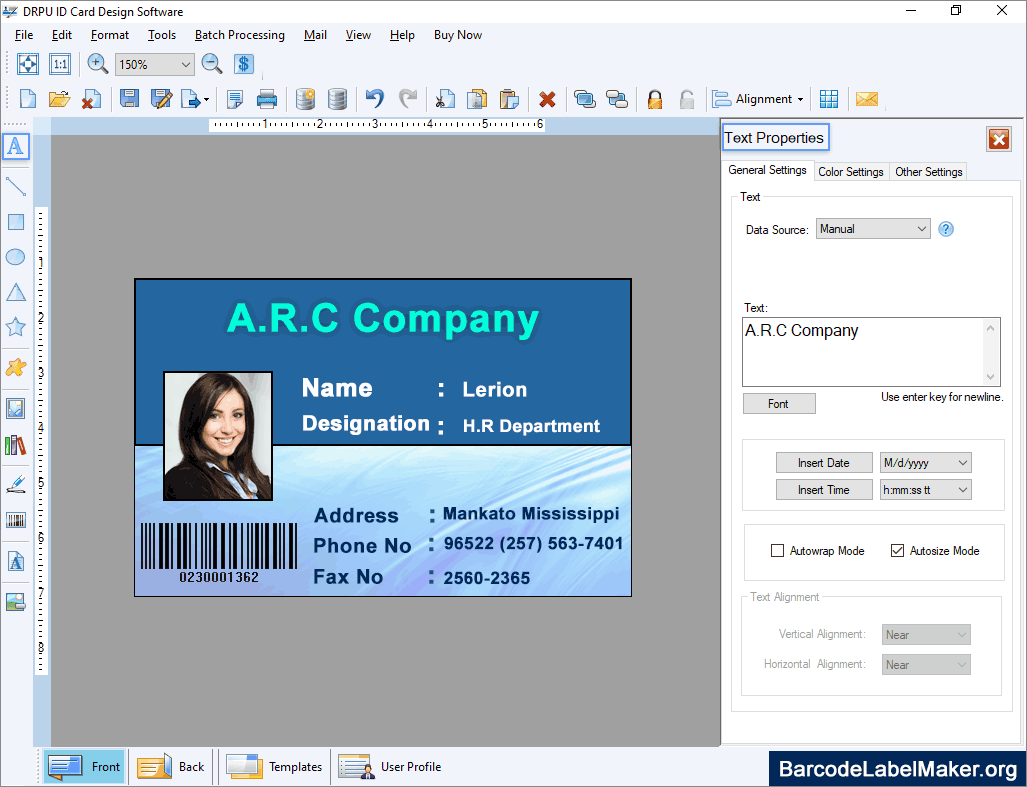 Add Text on your Card using Text Properties.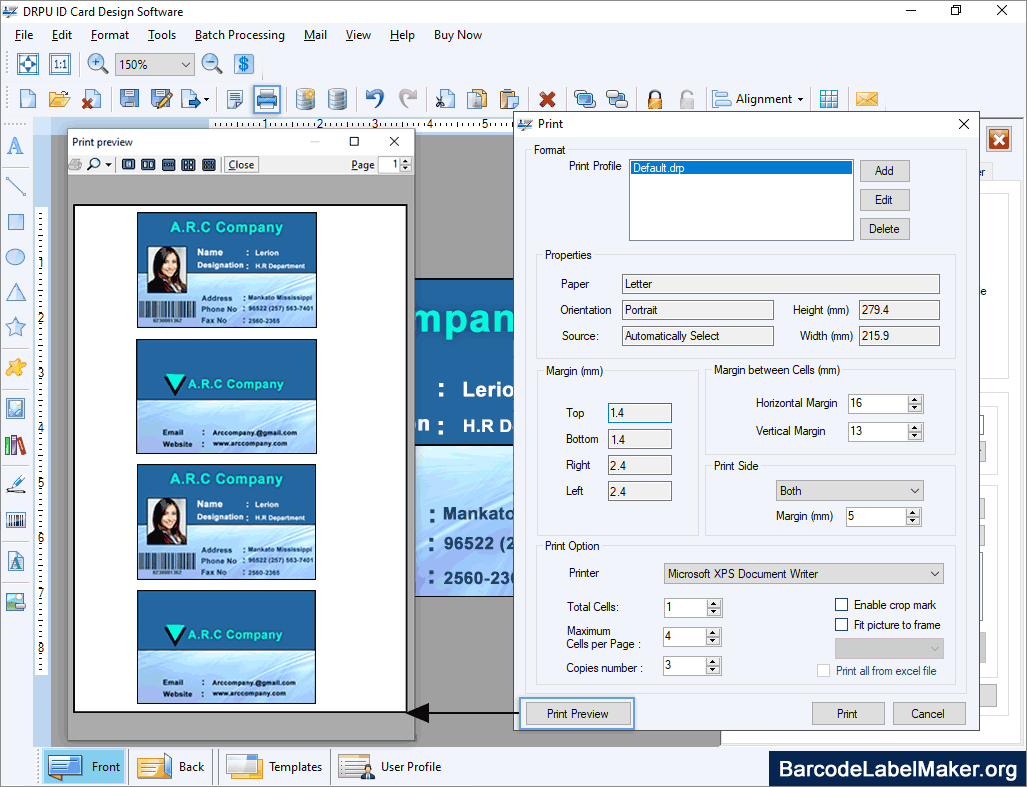 Go to the print Button in Barcode Settings, choose print mode either Pre Define Label Stock or Manual, then click on print button to print your barcode label.
Major Software Features :
Software uses sophisticated image designing objects like pencil, shape, text, line, barcode etc to design wonderful ID cards.
Provides photo, logo, graphics and text adding features.
Multiple ID cards can be created at once by changing barcode value and text.
Provides perfect solution for both professional as well as personal needs.
Diverse shaped ID cards can be created (Rectangle, Rounded Rectangle, Ellipse etc).
Flexible print settings.
Create fresh one or edit existing ID cards as per requirement.
Advanced font and color settings.
Other Features :
Easy to use software interface presents both professional as well as general users with perfect ID card maker platform.
No expert supervision required to run the software.
Cost effective ID card maker software does not impose on the users any extra setup charges.