Barcode Label Printing Software for Packaging, Supply & Distribution Industry
In packaging and distribution industries, maintenance of packaged goods and distributed products details and their tracking for future access becomes very essential. To keep the product details up to date and to readily provide the required appropriate goods among a large volume, at ones' disposal barcode maker software is a must.
Barcode generator software is featured with a specialized and a standardized barcode creator platform which provides the simplest and the most convenient way to create business level distribution industry standard or packaging barcodes.
Barcode software is facilitated with advanced series generating functions which helps to build bulk barcode labels widely beneficial in packaging and distribution industries. Barcode system is devised with powerful features that accurately trace packaging or distributed products details in no time allowing easy access whenever required. Barcode label maker software is structured with barcode label printing software which offers wide variety of printing options for users to print his preferred style of packaging barcode labels.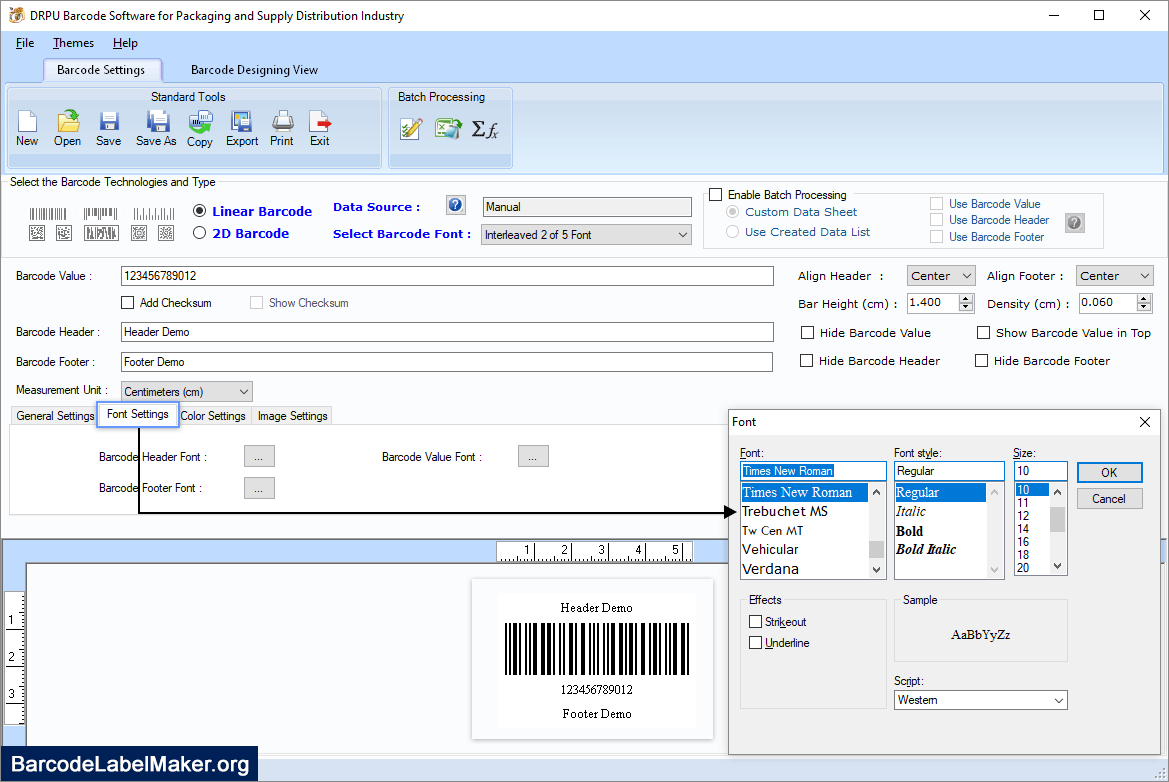 Font settings to set barcode header and footer font including (Font style and size).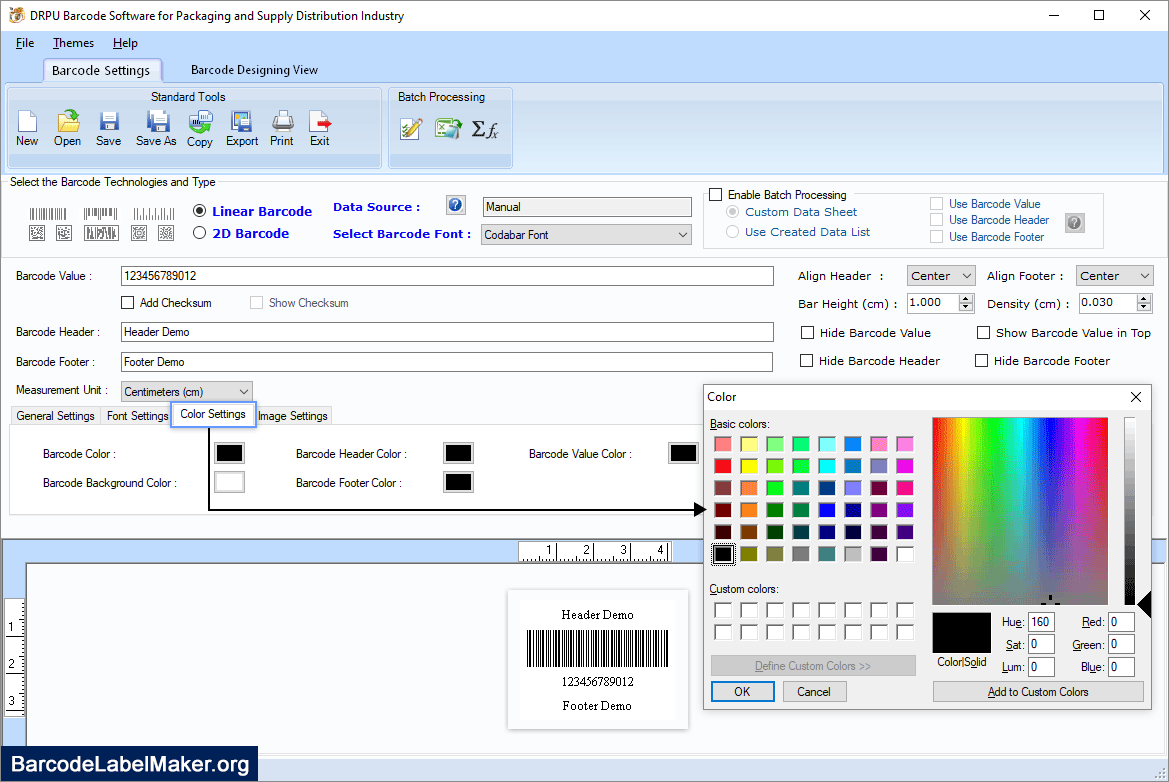 Color settings to set barcode footer, header, background and barcode color.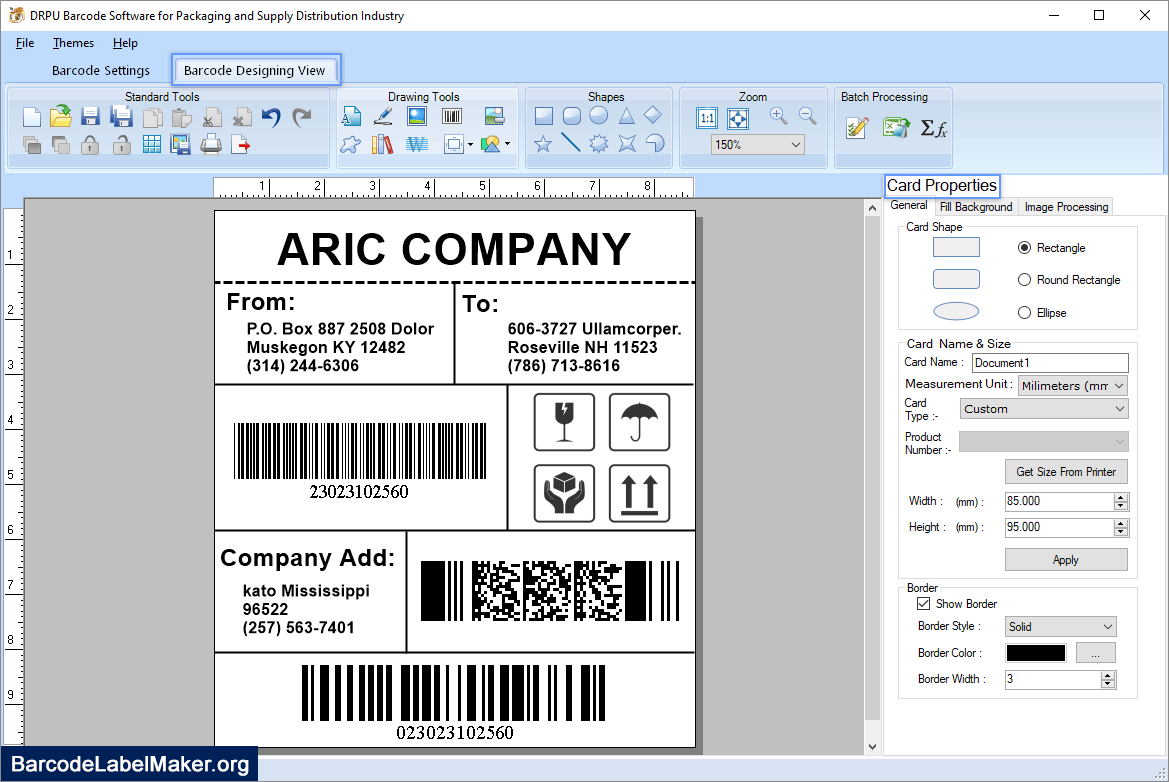 Create Barcode using Drawing tools in the Barcode Designing View section and change the Card Name, Card Shape and Card Type in the Card Properties.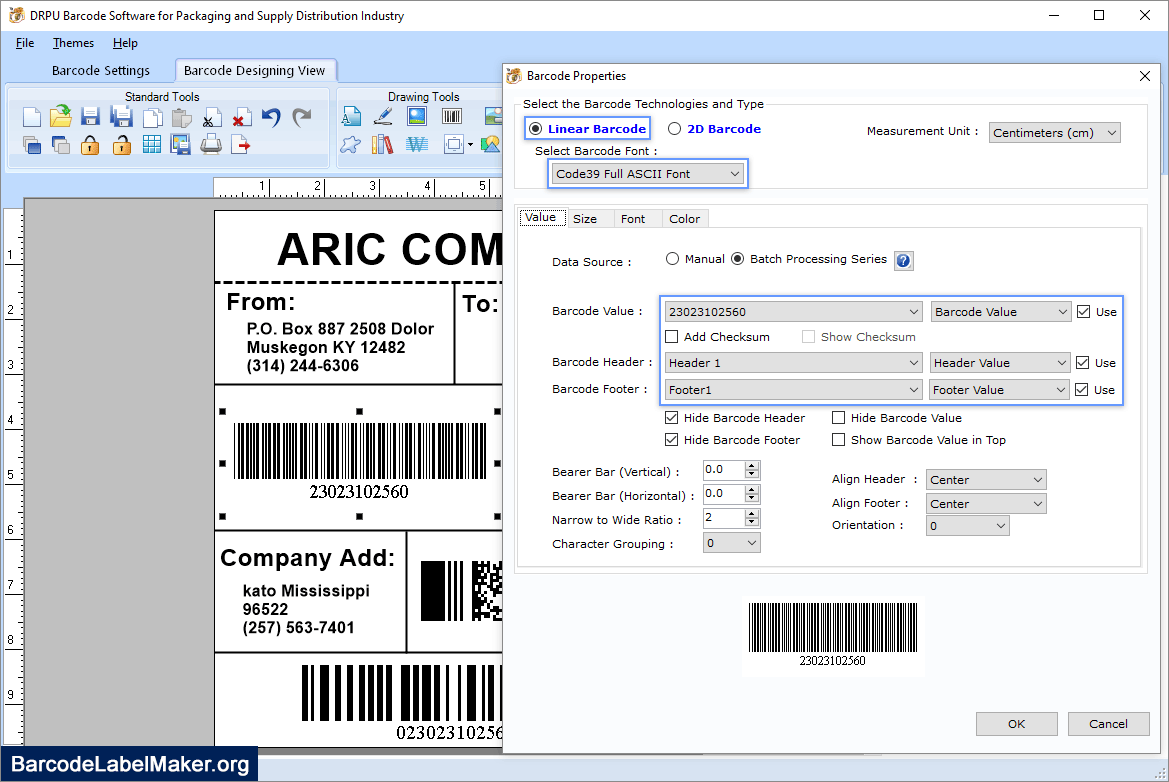 From drawing tools click on barcode icon to add barcode on designed label. Double click on barcode to set barcode properties (Barcode type, font, value, size, and color).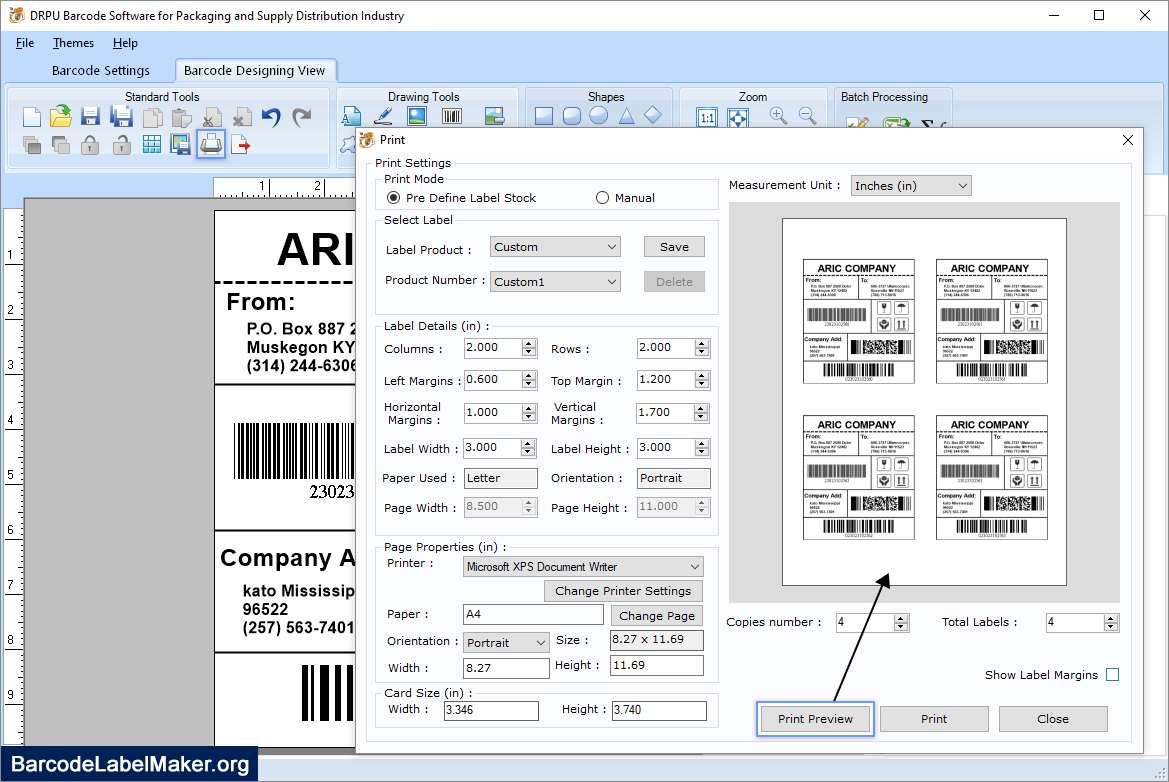 To print designed barcode labels click print icon from standard tools for print settings. In above screen, for demonstration purpose we have choosen Pre Define Label Stock Mode to print barcode labels.
Major Software Features :
Barcode generator software supports all major Linear and 2d barcode fonts.
Software creates eye catching packaging barcode labels, stickers etc using image designing objects (Pencil, Text, Line, Picture etc).
Enhanced print settings offering excellent printing facilities.
Series generating options to build multiple barcodes useful in packaging and distribution industries.
Bulk copies of the barcode label can be printed on the same page.
Supports all frequently used barcode scanners and printers.
Provides options to save the created barcode images in any of the popular file patterns like JPEG,BMP, PNG, GIF, EXIF etc.
Supported Barcode Fonts :
Linear Barcode Fonts
Codabar, Code 128, Code 128 SET A, Code 128 SET B, Code 128 SET C, Code 39, Code 93, Code 39 Full ASCII, EAN 13, EAN 8, Industrial 2 of 5, Interleaved 2 of 5, ITF-14, LOGMARS, UCC/EAN-128, UPCA, UPCE, USS-93
2D Barcode Fonts
Aztec, Databar, Databar Expanded, DataMatrix, MaxiCode, PDF417, QR code