Card Maker and Label Designing Software
Simple and easy to use ID card and label maker software provides a straightforward method to craft beautifully designed ID cards, badges, visiting cards, logos, stickers, coupons, vouchers etc in less time and get them printed using technically advanced printing options. Software is specialized with a creative platform enclosed with excellent image designing objects like pencil, pictures, text, barcode, rectangle, ellipse etc to create user desired style of ID cards relevant to personal as well as business needs.
ID card and label maker software provides users with a fun way to create attractive labels or ID cards having customizable font and color setting features with ability to choose from a large numbers of options as desired. Card maker software offers a GUI enabled interface that can easily be worked upon by all types of users without any prior technical expertise.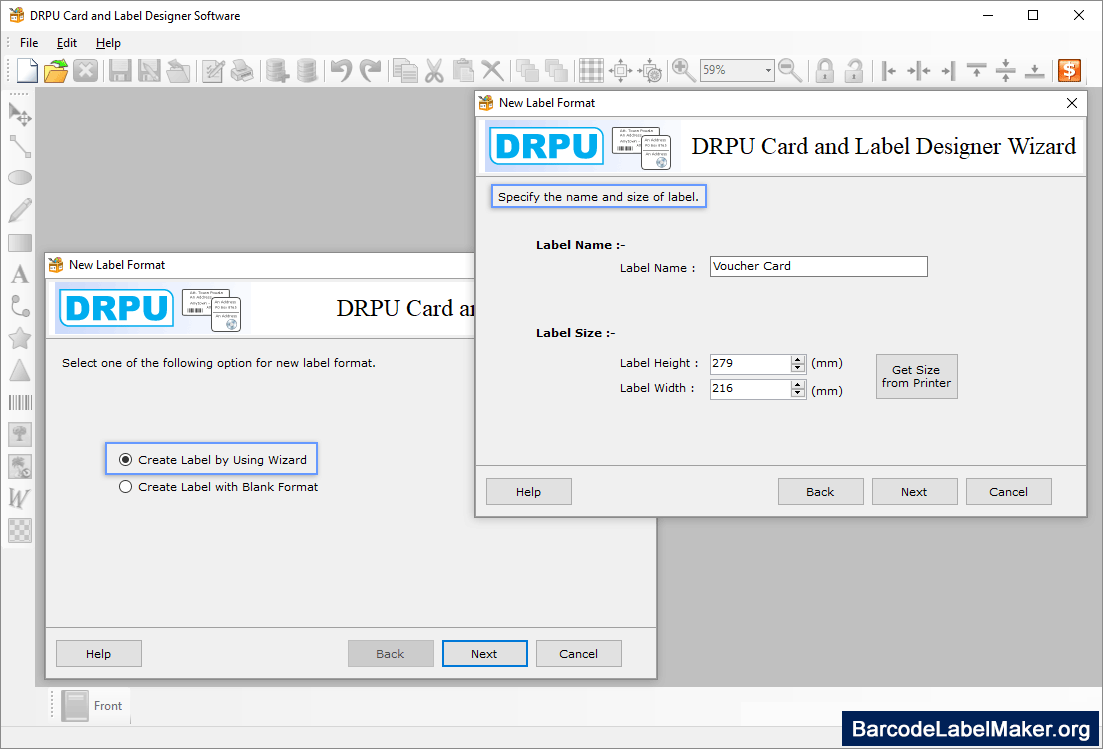 Select any one option either 'Start with Create Label by Using Wizard' or 'Create Label with Blank Format'. Now create label by using wizard or with blank format. Click on 'Next' button to continue.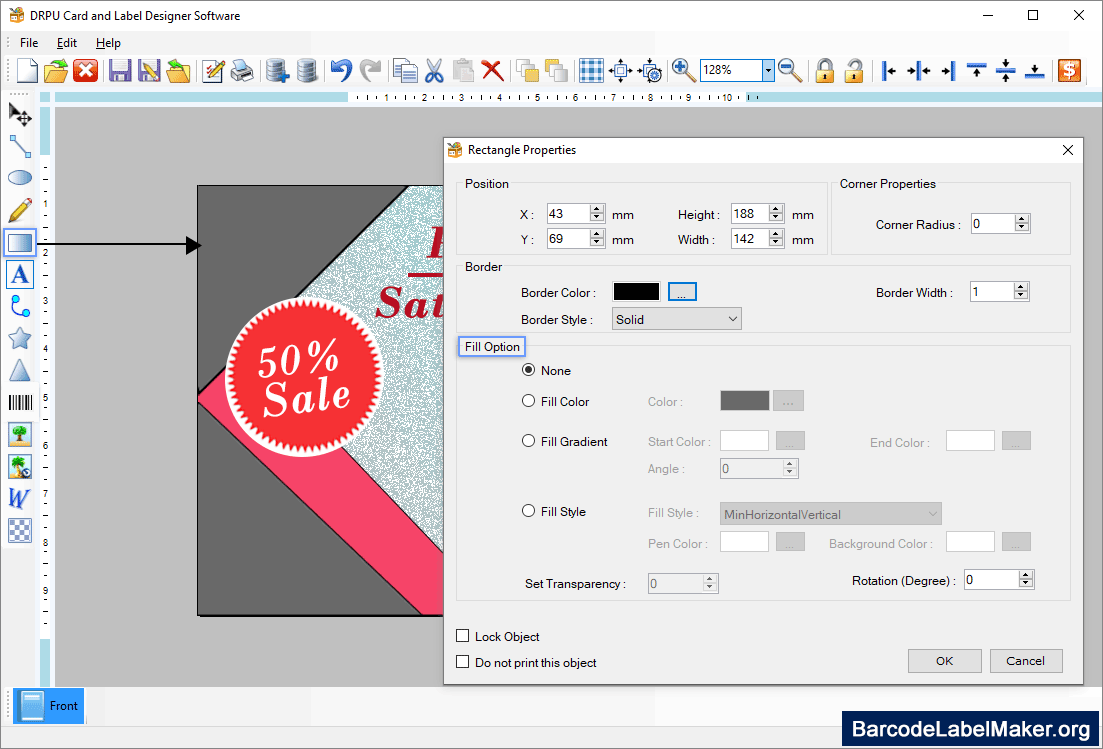 After choosing shape, you can fill color in your label and set other properties.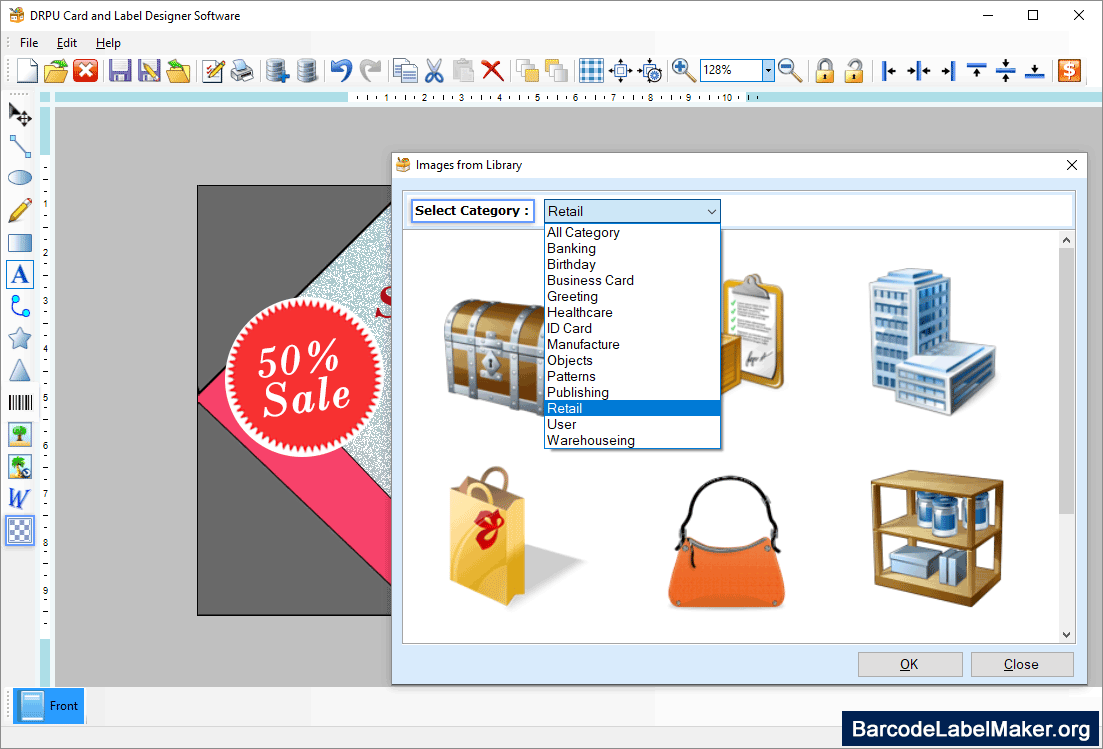 You can also add image on your label by browsing the path of that image using picture properties.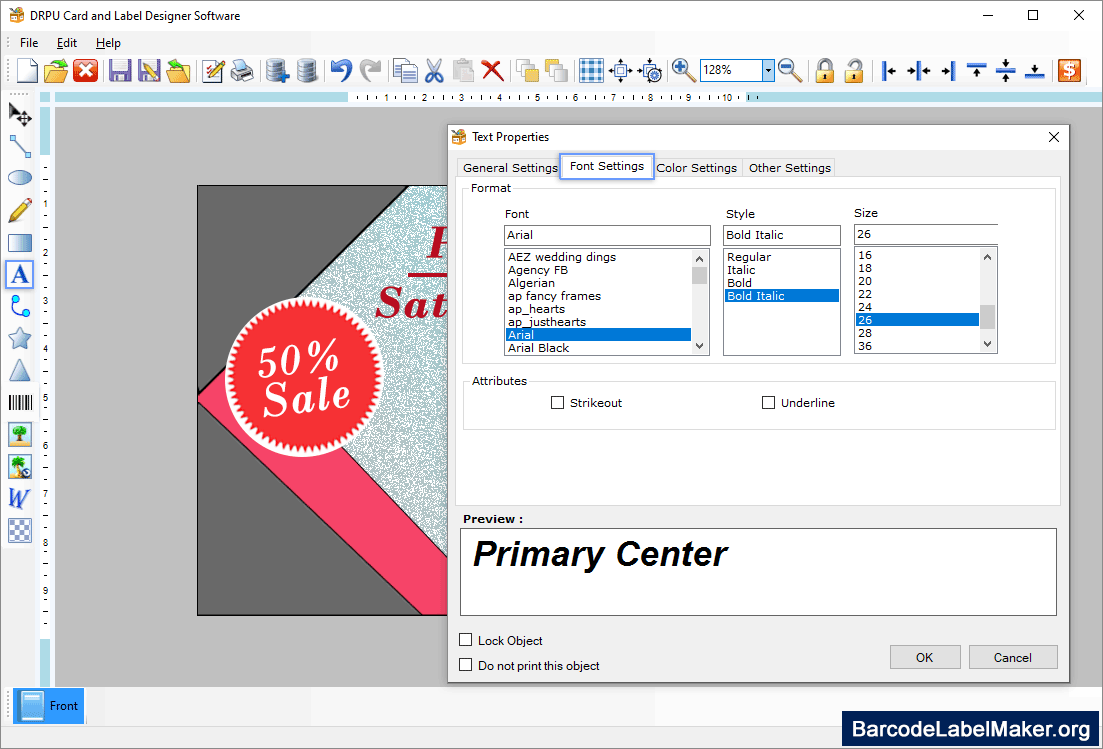 Double click on text to open its 'Text Properties' window. Edit text using different settings.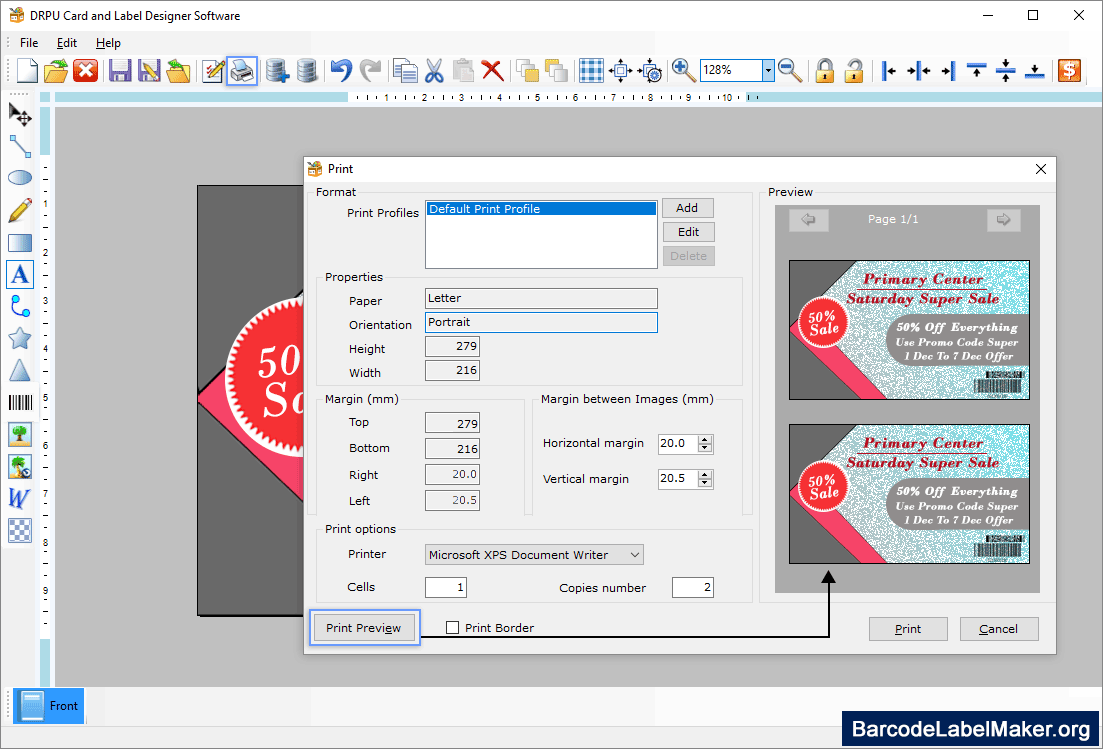 Click on print Button in 'Barcode Designing View' and choose print mode either Pre Define Label Stock or Manual. Set page properties, margins between label and click on print button to print your barcode labels.
Major Software Features :
Provides options to either edit an existing card or create from scratch.
Advanced image designing objects provides a helping hand to create ID cards of one's choice.
Photo, text, graphics, logos, barcode adding features.
Create multiple ID cards having different text and barcode value.
Supports any major Linear and 2D barcode fonts.
Password setting features during label creation which prevents from unauthorized access.
Rectangle, Rounded Rectangle or Ellipse shaped labels or cards.
Other Features :
Software is easy to use and cost effective.
Even a newbie in computers can implement the product to create ID cards, badges and labels.
Users need not go through any technical training before implementing the product.